Currently, the appearance of many QR payment gateways means that the "Manage and use" payment methods of the store will become more complicated.

QRhub is Netstars' application to help replace traditional paper QRs. All the paper QR codes at your store will be centralized in a single application, not only helping to optimize store space, but also helping you to manage transactions easier.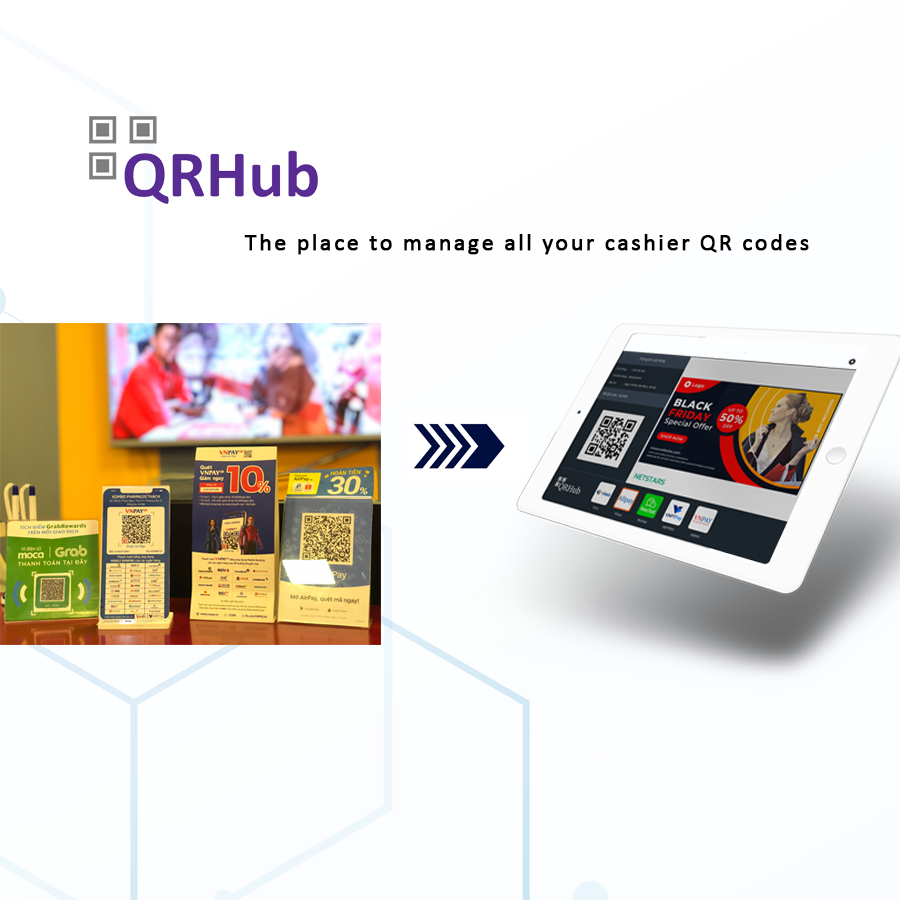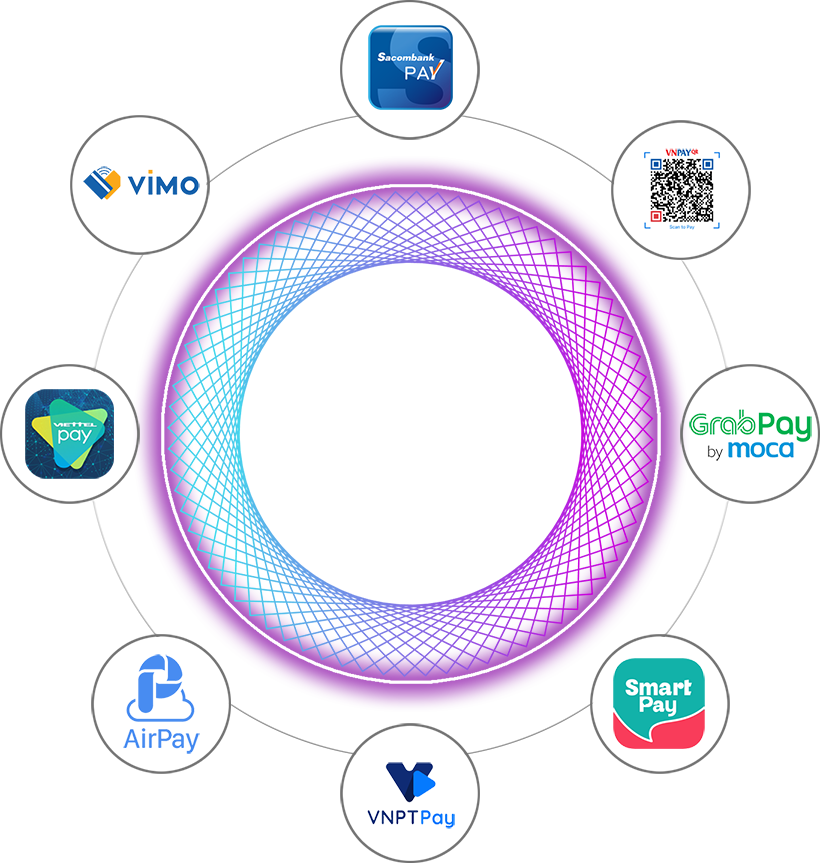 Save the area of ​​the cashier counter, manage QR codes more neatly, speed up payment processing, customers do not need to wait long to process bill payments.
Increase revenue from improving customer satisfaction, increasing customer return rate. Revenue increases passively from the integration of in-app advertising display.