Starpay is a non-cash payment solution, integrating payment channels by QR code on a single application, allowing the store to accept payments from customers by any e-wallet or banking application which have been integrated in Starpay.

Deployed since 2015, so far, Starpay has integrated more than 40 different e-wallets and banks from countries around the world such as Japan, China, Singapore, Thailand, Vietnam and Starpay today is being used by more than 200,000 stores in Japan to manage cash flow, providing QR code payment services to customers, especially tourists when coming to Japan.

In Vietnam, we have customized Starpay to ensure best fit for users. Starpay has now connected payment with 6 major e-wallets in Vietnam, VNPAY, MOMO, ZALO PAY, VIMO and VTCPAY with more than 5,000 stores using it, ensuring the acceptance of more than 80% of QR payment channels.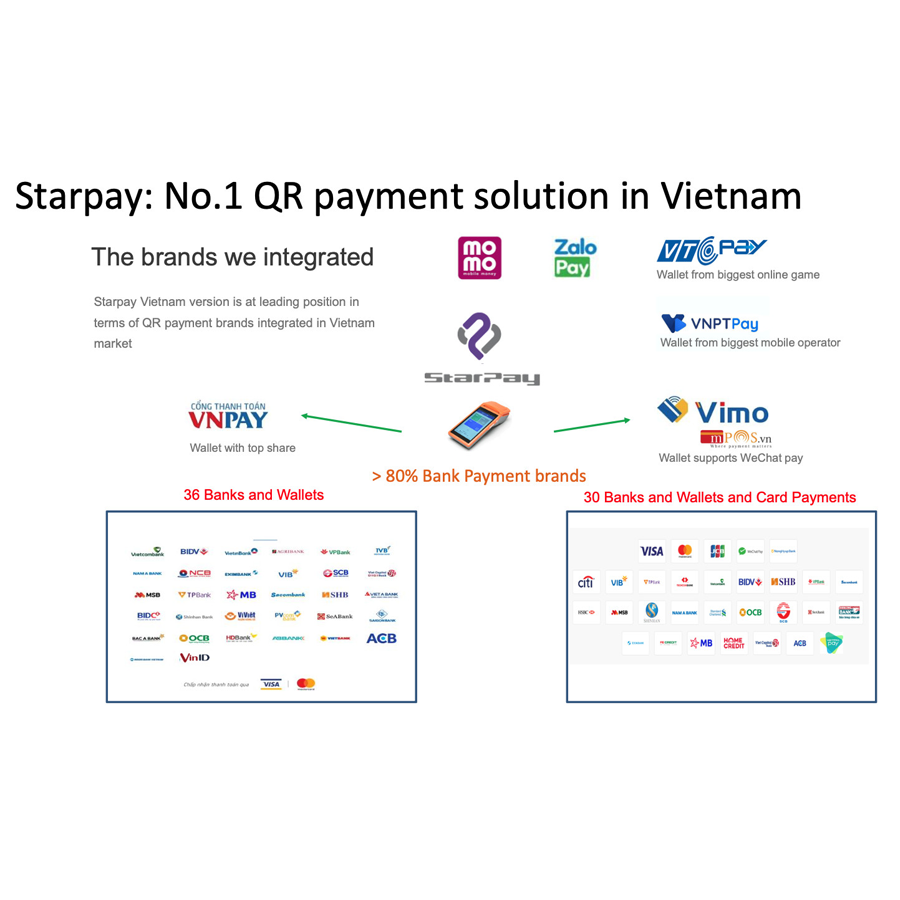 Contactless payment, minimizing the risk of contracting covid and other infectious diseases.
No worries about change, fake money, wrong payment, underpayment,…
No need to update transaction records
Increase sales for the store
One app for all forms of QR code payment.
Ensure the confidentiality of customer information
Manage revenue and transactions easily
Cloud storage data is easy to access and track instantly.